6th Annual Festival Of Trees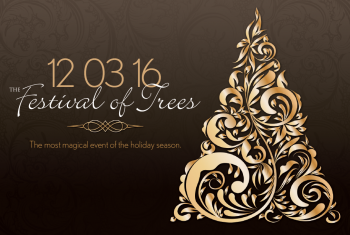 The Festival of Trees has become one of the pre-eminent holiday events in the San Gabriel Valley!
Our 6th annual Festival of Trees will be held on Saturday, December 3, 2016 from 6-10pm. Guests will celebrate the season with friends and enjoy exceptional dining and entertainment. The major attraction to the gala is the brilliant display of exquisite Christmas trees and wreaths, uniquely themed and trimmed by talented local designers, and available for purchase through raffle tickets and silent and live auction bidding.
All proceeds benefit Boys & Girls Club of the Foothills.
Saturday, December 3, 2016, 6 pm
Annandale Golf Club
1 N. San Rafael Avenue, Pasadena
$175 per person
Exciting sponsorship packages are available!
Visit the official event website
Purchase tickets online
Questions? Please email anavar@foothillsbgc.org.